On Saturday the 10th of March, a small group of us went out to pre-run Pritchett Canyon for the Easter Jeep Safari. This past weekend was beautiful in Moab with the temperatures reaching into the 60′s. It was a bit cool in the morning but soon we were enjoying the warm sunshine.
I think the canyon walls around the Brickyard are just beautiful. We had Pritchett to ourselves all day long.
Larry was out today.
Everyone tried the Brickyard obstacle to the left without much of a challenge.
Jim rode with me today as he was having some work done on Chief 9. He found plenty to do as the fencing was down in multiple spots. It looked like cattle damage and most of it was able to be at least spot repaired.
We noticed a big rock had moved on Chewy, somewhat forcing the line more back toward the middle. We'll see how this works with smaller Jeeps during Safari but Rick makes it look easy.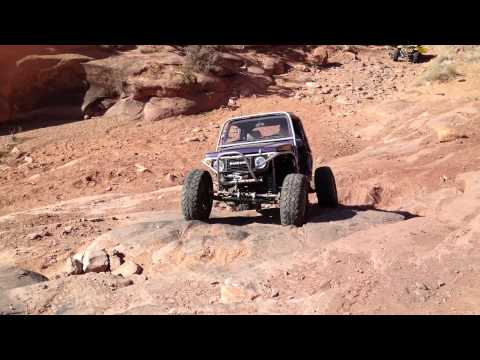 We were moving through Pritchett so quickly that a few of my videos have more than one rig climbing an obstacle.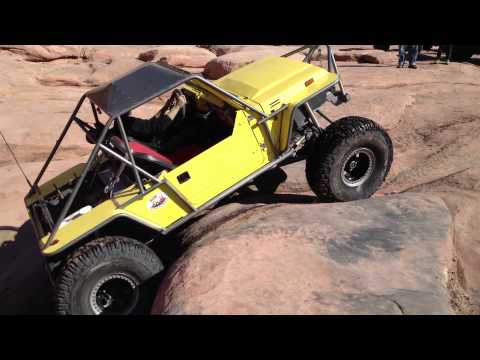 Rick was having a bit of spring fever, literally……his springs are designed to come out of the mounts during articulation and should go back into place but didn't really happen. A big rock and some help from Jeff got them temporarily back into place.
Then it was fun on Rocker Knocker. Susan shows us how it's done.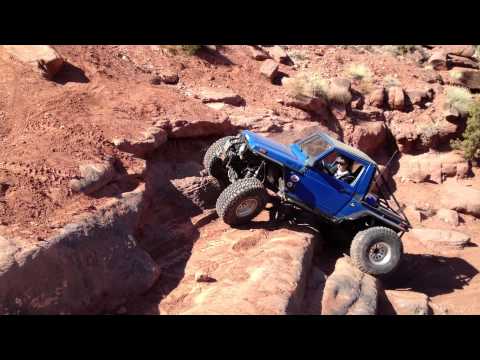 Then Larry shows us his high line for longer wheelbases.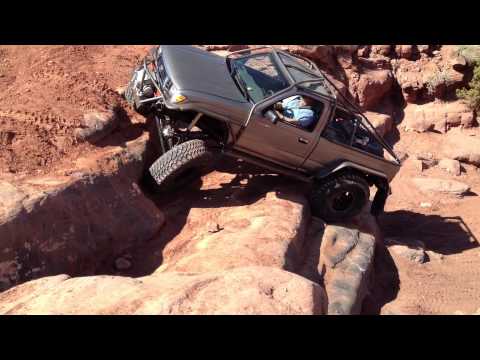 Over to Axle Hill where everyone makes it look too easy.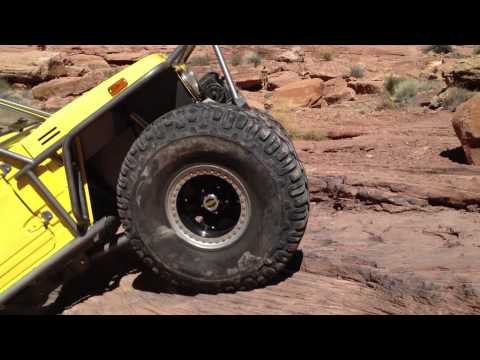 Rick and Jeff made it look pretty easy too but if you climb too far to the right, you may have a bit of a struggle on the second section.
Uh-oh! What's this? Jim, what could you possibly be thinking?
a. Why's everyone going so fast? It's too early to go to church!
b. Why didn't we bring some fencing and tools? There's plenty of work to do and you guys are all playing around!
c. I think I strained my hamstring climbing in and out of Redroxx all day.
d. Could Rick possibly be thinking about tackling the Rock Pile again?
Well, if you guessed "d", you guessed right although I think all of the above would work too! Anyway, Rick put on quite a show as you can see from the two videos.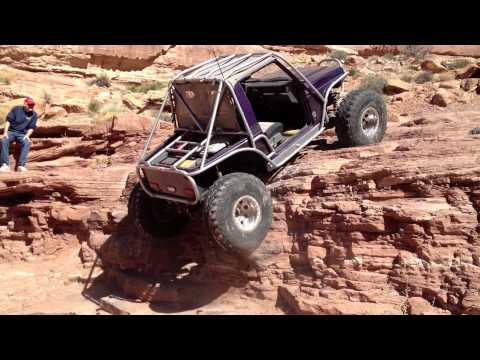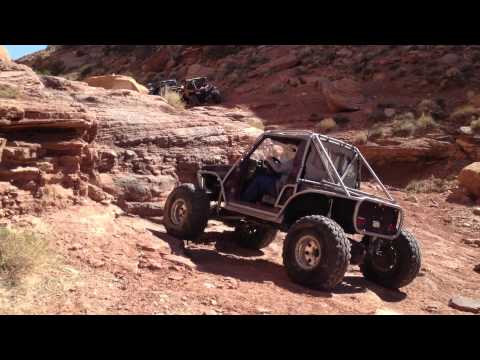 In the long run, Rick decided to go around. The only one to conquer the Rock Pile today was Jeff and that was only after he aired down to negative pressure and suction-cupped up.
It was a great day on the trail and we were off and home by 2:00pm.
Thanks all and see ya on the trail.
Melissa