Okay, okay, I'll admit, the blog has been pretty weak lately. The resident blogger has been slowing down and getting lazy. I guess that happens when you get older….or just that I've been doing this for 3 years and occasionally need a bit of a sabbatical.
Or, as the blogger is want to do, I could make something up and simply blog it in. Maybe when Hell freezes over, or melts. Okay, I've already done that one. Let's move on. I plan to make a New Year's resolution to keep a better blog for 2012 but since we're still a month away, I thought I would try to catch us up with my usual mix of truth and fiction.
Now, what's been going on? Lots of trails, at least one flop, some breaks and show-offs, a major climb up Suicide Hill, where to start? Give me a minute to look into my photo album and my video library and see what we can come up with…………
Gary Lee decided to give Suicide Hill a try. This difficult obstacle is located in AREA BFE and can be accessed on the Green Day trail. I was so nervous that I was standing by to render first aid. Good thing Dee was taking photos.
There were some other adventures in Area BFE that day as well including Jim on Easy Squeezy.
And Jeff too….
There was also a fun day out on Metal Masher although it was a bit cold….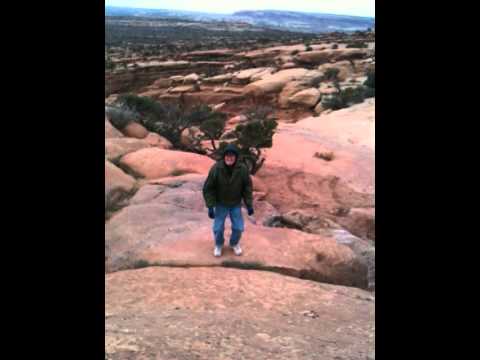 We went up the Rock Chucker…
And a group of us ran Widowmaker like it wasn't even there.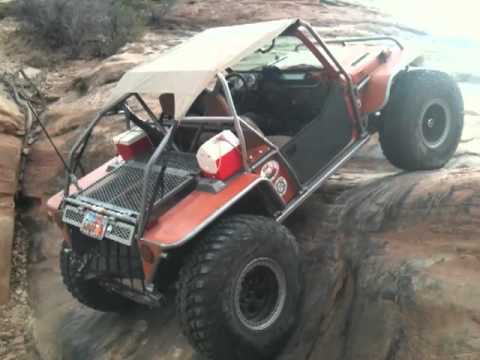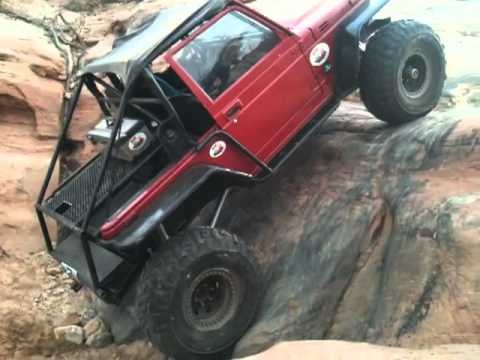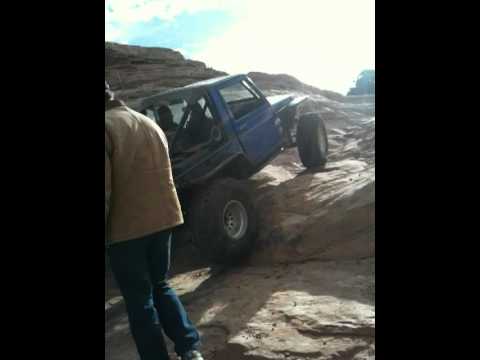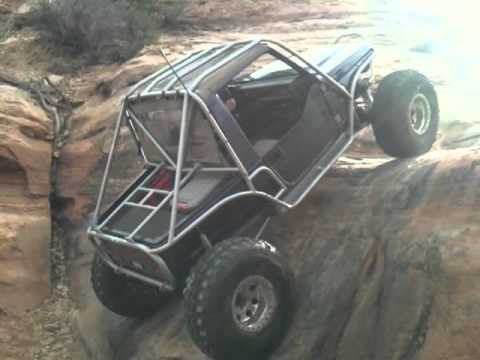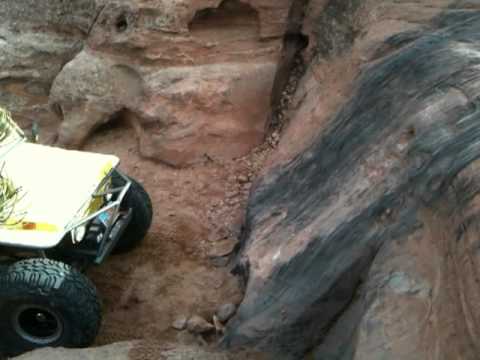 We also saw a Bighorn Sheep on our way off the trail.
There was a work day on Pritchett, you can probably check the Moab Friends For Wheelin' side to see all the progress there as well as check on the new trail built in Area BFE called Drop Kick. I did capture one video of Gary Lee driving White Knuckle Hill on the day after Thanksgiving.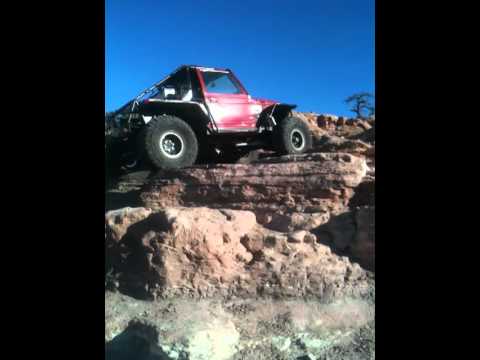 On the Saturday after Thanksgiving, the 26th, a group of us went out on the Golden Spike trail. I captured a video of us climbing up the Launching Pad.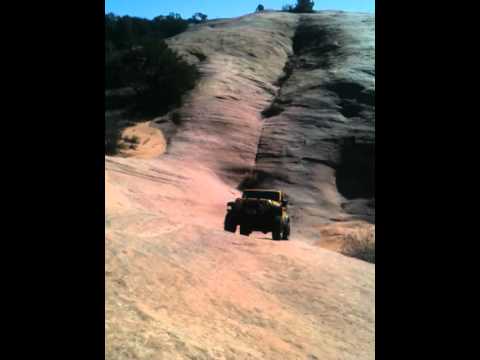 So, as you can see, we've had lots of activities going on, several work projects, a trail marathon and ultra marathon to support, marking trails, fencing projects, and in between, a few fun Jeep days. I'll get my act together, thanks for your patience and we'll see you on the trail.
Melissa